December 26, 2018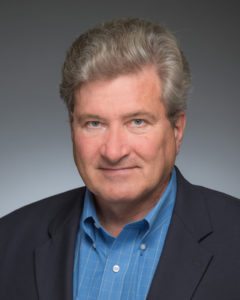 Gerald "Gary" Knoppers, endowed professor in the Notre Dame Department of Theology, loving husband, father, and brother, and a man of deep faith, passed away early morning on Saturday, December 22, from pancreatic cancer.  Born on November 14, 1956 in Edmonton, Alberta, Gary retained an interest in all things Canadian, even while studying and then teaching in the United States for more than 40 years. Born to Dutch immigrants, Gary inherited his father's passion for biblical studies; he studied philosophy at Calvin College, took a master's degree in divinity from Gordon-Conwell Theological Seminary, and then received a master's and doctorate in Near Eastern Languages and Civilizations from Harvard University.  Gary was a highly respected and internationally known scholar of the Old Testament, who taught at Penn State University for 25 years before moving to Notre Dame in 2014.  He was passionate about his research and enjoyed teaching and working with students, especially his doctoral students.  Gary had an encyclopedic knowledge of classical music, history, current events, and sports. He loved spending time with family, friends, colleagues, and (in sequence) two special golden retrievers.  He had a kind and gentle spirit that left a mark on all those who knew him. 
Gary is survived by his wife and partner, Laura; his children, Theresa "Teres" and David; brothers and sisters, Jake (Jocelyne), Annelies, Bastian (Joan), Bartha (Daniel), and Nick (Joanne); sisters- and brothers-in-law, Marilee, Tim (Melinda), Naomi (Brad), Joel, Sara (Dan), and Marcia (Kevin); and many nieces and nephews.  He was preceded in death by his parents, Nicolaas and Barthie Knoppers.
Visitation will take place from 6:00-8:00 p.m. Thursday, December 27, at the Palmer Funeral Home, Hickey Chapel, 17131 Cleveland Road, South Bend. A Requiem Eucharist will be celebrated at 11:00 a.m. Friday, December 28, at St. Michael and All Angels Episcopal Church, 53720 N Ironwood Road, South Bend.  Bishop Edward S. Little II will celebrate and Mother Susan Haynes will assist. Private committal will follow at Algoma Cemetery in Rockford, Michigan. 
Memorial donations may be made to the W.F. Albright Institute of Archaeological Research, Jerusalem; the Notre Dame Department of Theology; or St. Paul's Episcopal Church, Mishawaka.