Matthew J. Adams, Incoming Director of the W. F. Albright Institute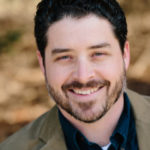 The Trustees of the W. F. Albright Institute are pleased to announce the appointment of Dr. Matthew J. Adams as the new Dorot Director of the Institute, beginning June 1, 2014.
Dr. Adams comes to us from Bucknell University. He received his doctorate from Penn State University in Egyptology and Near Eastern Archaeology, where he studied with Professors Donald Redford and Baruch Halpern. He has worked on several archaeological projects in Egypt and Israel. He is currently the director of the Jezreel Valley Regional Project, and is on the staff of the Megiddo excavation. Please join us in welcoming Dr. Adams, and wishing him well as he begins his tenure as Dorot Director!