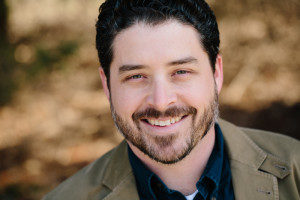 Matthew J. Adams Director, W.F. Albright Institute of Archaeological Research
Dear Friends, Alumni, and Supporters,
On behalf of the Board of Trustees and the Staff in Jerusalem, I wish to welcome you to the 2017-2018 academic year at the Albright Institute, marking our 118th year of supporting biblical and archaeological research in the Near East! This year, we have eighteen resident fellows–internationally recognized scholars, post-doctoral and doctoral students, and undergraduates–from or working in the United States, Canada, Greece, China, Zimbabwe, the Netherlands, and the United Kingdom. We have over 30 events already planned for the year.
Last year was an exciting one on the Albright campus. Through the generous support of Bjorn and Beverly Lindgren, Norma Kershaw, an anonymous friend, and many of you, we raised nearly $400,000 through our successful Director's House Challenge Campaign for several major facilities projects. We received 82 contributions towards the Director's House Challenge, and half of those gifts were in amounts of $100 or less. Thank you; contributions of all sizes led to the success of this campaign!
With these funds, we reacquired the old Director's House, converting the first floor into our new Lecture Hall and Event Space. We've hosted 23 events since the first event there in December 2016, including live-streamed lectures, dinners, special events, and a musical performance. The second floor renovations were completed earlier this month as the new Director's Apartment, which further frees up one of our other apartments, allowing us to host more fellows with families.
Last fall we remodeled three of our hostel rooms into rooms with en-suite facilities. The demand for these beautiful private rooms has been awesome, attracting constituents old and new. At the same time, we renovated the entry hall and front offices, creating a welcoming new ingress and fresh spaces for our Communications Director and Finance Manager. Finally, the Board of Trustees authorized the use of endowment funds to replace the three leaking roofs of the main buildings, providing a new layer of protection against the elements for our important resources.
With all of these upgrades, we've attracted new constituents, expanded our services to our researchers, and generated new sources of income for the Institute. As a result, we are able to support more research in a better environment, reasserting the Albright's role as the premier foreign institute for ancient Near Eastern studies in Jerusalem.
This year promises to be no less exciting. We will turn our focus from facilities toward enhancing our programming, modernizing the library, and putting in place a new comprehensive development plan for the Institute.
We are ready for the next steps in our revitalization of the library, which began three years ago with an external evaluation and report on recommendations, the upgrade of our library catalog software, and a detailed audit of our periodicals and electronic resources. Our newly formed library board will take on its new task of putting in a place a new collections development policy, which will be the basis for a detailed assessment of our monograph holdings and an acquisitions policy.
This year's Annual Fund will support the library initiative and our annual programming for our fellows, still going strong just as in 1907. If you have had an Albright Fellowship, attended lectures, field trips, or other events, or otherwise benefited from the Institute's presence in Jerusalem, please consider supporting the Annual Fund. Our goal is to raise $100,000 by June 2018. Please take a moment to give online on our secure site. Every little bit helps!
Sincerely,

Matthew J. Adams
Director, W.F. Albright Institute of Archaeological Research