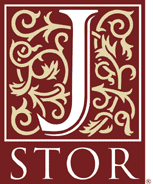 Albright Announces JSTOR Access Available at the Institute
AUG. 21, 2015
The Albright is pleased to announce that more than 3200 academic journal titles are now available at the Institute through JSTOR. Users connected to the Albright's new fiber-optic wired or wireless network will be able to access these titles without special logon credentials.
These titles dramatically expand the institute's already-substantial collection of periodicals, providing access to an enormous quantity of scholarship for our fellows and patrons. The subscription allows access to digital versions of publications already in our collection as well as access to thousands of titles new to the collection, including many which fill gaps of lapsed paper subscriptions.
In our ongoing assessment of the Albright Library, we estimate that JSTOR access will allow us to put more than 70% of our hard-copy titles into long-term storage, freeing up at least 1500 sq. ft. of library space. The Albright Library is currently in the research-and-design phase of a major modernization project which seeks to expand resources, provide cutting-edge research tools, and expand space for individual and collaborative.
 Our JSTOR subscription is provided by the Council of American Overseas Research Council (CAORC), through the special efforts of Executive Director Christopher A. Tuttle and Deputy Director Heidi Wiederkehr. The Board of Trustees, Fellows, and other users of the Albright Library extend an enthusiastic "Thank You!" to CAORC.