March 9, 2019
The William F. Albright Institute of Archaeological Research in Jerusalem is pleased to announce the winner of the eighteenth annual competition for the Sean W. Dever Memorial Prize. This award offers $750 for the best published article or paper presented at a conference by a Ph.D. candidate in Syro-Palestinian or Biblical Archaeology. Authors may be of any nationality but the article or paper must be in English.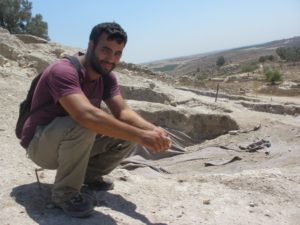 The winner this year is the paper by Assaf Kleiman, a Ph.D. candidate in the Department of Archaeology and Ancient Near Eastern Cultures at Tel Aviv University.  His paper, "Comments on the Archaeology and History of Tell el-Far'ah North (Biblical Tirzah) in the Iron IIA," was published in Semitica 60 (2018): 85–104.
The Sean W. Dever Prize was established in 2001 by the late Mrs. Norma Dever and Professor William G. Dever, in memory of their son Sean William.